Inmarsat, the world leader in global mobile satellite communications, announced that its GX Aviation inflight broadband service is now being offered by leading Latin American airline Avianca as part of a free trial period on selected aircraft.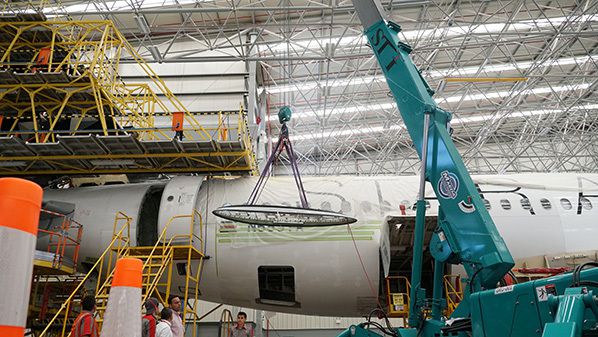 Avianca commences free passenger trial of Inmarsat's GX Aviation inflight broadband on selected aircraft
Award-winning wifi solution now offered on innovative Colombia-based airline's first two Airbus A320s, marking its debut in the Latin America market
The trial period will last two months, providing passengers with the freedom to browse the internet, check social media and catch-up on emails, all from the comfort of their aircraft seat, with onboard connectivity comparable to mobile broadband services available on the ground.
The initiative marks the Latin America debut of GX Aviation, the world's first and only global, high-speed inflight broadband service, delivered through a wholly-owned and operated network of Global Xpress high-throughput satellites.
The award-winning inflight broadband service, which will be rolled out gradually on selected Airbus A320s, Airbus A330s and Boeing 787s within the airline's fleet, is currently available on its first two aircraft. Installations on additional aircraft are continuing to progress in Avianca's MRO facilities in Colombia.
Hernan Rincon, Chief Executive Officer of Avianca, said: "We are delighted to be GX Aviation's Latin America launch customer. The introduction of inflight broadband on our first aircraft is a milestone in Avianca's digital transformation and supports our mission to provide a world-class onboard experience for passengers. During this trial period, we will continue to monitor and fine-tune the service performance prior to entering commercial service next year."
Philip Balaam, President of Inmarsat Aviation, said: "Avianca is one of the airline industry's true innovators and we are delighted that they are pioneering the introduction of GX Aviation in Latin America. This will be the first time that passengers in the region can experience our high-speed broadband in the skies and we're looking forward to hearing their feedback.
"In addition to being a fundamental part of Avianca's digitalisation strategy, this rollout means our GX Aviation solution is now being offered by world-class airlines in Europe, the Middle East, Asia, Australasia and Latin America, reinforcing its appeal to full service and low-cost carriers in all corners of the world."