Business aviation is one of the main areas of general aviation, which is why it will also be a key topic at AERO Friedrichshafen. Business aviation focuses on the individual travel requirements of business people and private individuals, as well as emergency ambulance flights. The workhorses of business aviation are multi-engined aircraft with piston engines, aircraft with propeller turbines and jets. In addition to international airports, regional airports play an important role in business aviation. The decentralized air traffic system enables business travelers to use these less heavily frequented airfields in addition to larger airports. This means time and cost savings through shorter check-in times and security checks.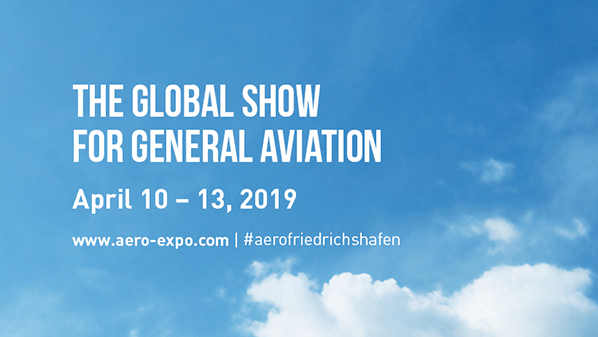 Business aviation as a driver of innovation
Worldwide, the business jet fleet currently consists of more than 22,000 aircraft. The fleet includes an additional 15,000 turboprop-powered aircraft and propeller-driven aircraft with piston engines. And of course also helicopters, which are an important element of business aviation, especially on short flights.
Business aviation not only plays an important role for its users, however, but also for the aviation industry. Over the past 20 years, it has developed into an engine of innovation benefiting other aviation sectors.
This importance is also reflected in this year's AERO.
For the first time, a special business aviation conference will take place on Thursday, April 11, in cooperation with the German Business Aviation Association GBAA.
The presentations and subsequent discussions are intended to highlight the diverse areas of application for business aircraft and thus the relevance of business aviation within the aviation industry. (For details see aero-expo.com, Business Aviation Conference).
The event begins on Thursday, April 11, at 9.30 a.m. at AERO, in the Forum Foyer East at Messe Friedrichshafen.
Taking place annually at Lake Constance, AERO Friedrichshafen is the leading trade fair for general aviation. Friedrichshafen's reputation as the cradle of aviation was founded in 1900 by Count Ferdinand von Zeppelin and other pioneers such as Claude Dornier.
Building on this aviation history, AERO Friedrichshafen is a global hot spot for the general aviation community and brings together opinion leaders and stakeholders in the industry.
At the twenty-seventh show in April 2019, 35,000 visitors from 60 countries are expected to come to Friedrichshafen, and more than 700 exhibitors will present their latest innovations at the fair.
Useful information
AERO 2019 will take place from Wednesday, April 10 to Saturday, April 13, 2019, in Friedrichshafen on Lake Constance and will be open from Wednesday to Friday from 9 a.m. to 6 p.m. and on Sunday from 9 a.m. to 5 p.m.