Crane Aerospace & Electronics, a segment of Crane Co. (NYSE:CR), has been selected to provide its new High Voltage DC-DC Converter to Bye Aerospace – an aircraft manufacturer applying clean, all-electric propulsion systems to its airplane designs. Crane A&E's new converter will be placed on Bye Aerospace's eFlyer 2 series of electric aircraft, which is to be certified under 14 CFR Part 23 by the FAA.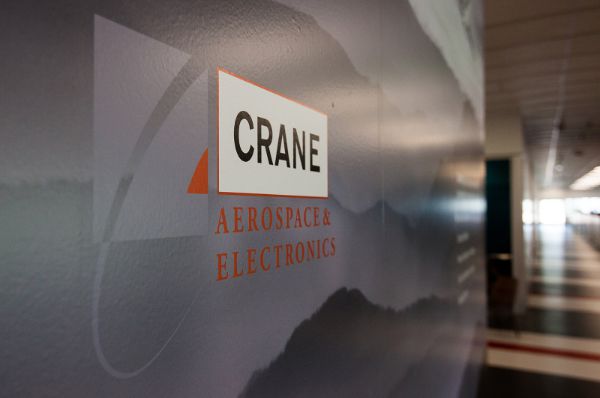 Crane A&E Supplying Bye Aerospace with New High Voltage Power Converter
The aerospace industry's move toward alternative energy sources has created new demand within an aircraft's power supply architecture. Crane A&E has filled a major industry void with its modular High Voltage DC-DC Converter, which supports traditional, all-electric, hybrid-electric and hydrogen platforms. A&E's HV DC-DC Converter provides 4kW of power and owns a wide input (600v nominal, 450-800v) range. Regardless of electrical power source, Crane A&E's high-power converters will convert high voltage source power into an aircraft's traditional 28v DC bus or 270v DC bus.
"We are pleased to provide Bye Aerospace our High Voltage DC-DC Converter for its new all-electric eFlyer 2 platform," said Hilary King, Crane A&E VP & GM of Sensing & Power Systems. "This state-of-the-art power converter is derived from our breakthrough technology and is an extension of our rich expertise in innovative electrical power solutions supporting the future of electrification for the aerospace and defense industry."
Crane A&E's power converter delivers high density in a small package, has parallel capability and is greater than 97% efficient. In addition to adapting to varying power inputs, the converter also supports different cooling options through one of several modules. These cooling mechanisms include liquid, fan and conduction cooling, giving customers enhanced electrical system design flexibility.
George E. Bye, CEO of Bye Aerospace, expressed his gratitude to Crane A&E for being an engaged supply chain partner filling a critical requirement. "We appreciate Crane A&E's enthusiasm and technical expertise for this revolutionary airplane," he said.