Bye Aerospace announced that Paul McAuliffe has joined the company as Chief Financial Officer.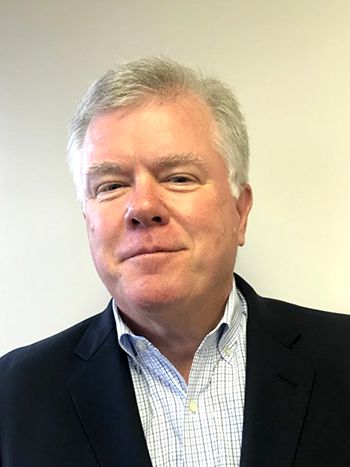 Bye Aerospace Names Paul McAuliffe Chief Financial Officer
"We are delighted to welcome Paul as the newest member of our executive team, particularly as we continue to position the company for our next phase of capital raising," said George E. Bye, CEO of Bye Aerospace. "Paul brings the critical experience and expertise required to successfully fund and implement our growth plans."
McAuliffe has been active in finance and capital markets for 35 years. Prior to joining Bye Aerospace, he was a Principal at Morgan Stanley, Managing Director at CS First Boston and Managing Director at Smith Barney before becoming Executive Vice President and Chief Financial Officer of Apartment Investment and Management Company (AIV) in 1999.
While in investment banking, he worked on a wide variety and volume of corporate, property and securities transactions including the IPO of AIV in 1994. As AIV CFO, McAuliffe was responsible for much of the day-to-day operations of Apartment Investment with his greatest focus on financial activities.
Finance and planning, capital markets, accounting and financial reporting as well as investor/lender relations were his areas of responsibility. He earned his B.A. in History from Columbia University and his M.B.A. in Finance from the Darden School of Business at the University of Virginia.
"Bye Aerospace is an engineering innovator in the next generation of aerospace with the development of electric and solar electric aircraft," said McAuliffe. "I am excited to assist George in managing the growth of Bye Aerospace and in funding its capital requirements."
Bye Aerospace, an innovator of sophisticated aerospace technology, is bringing advances in energy and design efficiencies to general aviation and aerospace.
The company, which is developing electric and solar-electric aircraft, completed the first flight of its "Sun Flyer 2" aircraft in April. The Sun Flyer family of aircraft aims to be the first FAA-certified, U.S.-sponsored, practical, all-electric airplanes to serve the flight training and general aviation markets.
Also in development are the "StratoAirNet" and "Solesa" family of aircraft systems, intended to provide support for long-endurance commercial and government security requirements, including patrol, observation, utility, mapping, precision agriculture, search and rescue and surveillance missions.
The company announced the successful completion of the first flight of the solar electric technology demonstrator prototype for its StratoAirNet and Solesa families of medium-altitude aircraft systems in August.