We're turning heads as the PAL-V Liberty, the world's first commercially available flying car with road approval hits the busy streets of downtown London.
The PAL-V Liberty touched down into Central London, finally an aircraft you can land and drive everywhere!
We didn't actually land in the heart of London on the street but what if you could drive your very own aircraft into a city and park it in a regular parking spot, doesn't that mean that you can "land" your aircraft everywhere?
That's the beauty of being able to drive with your aircraft. Instead of needing multiple vehicles to get to your final destination you simply convert your aircraft and in less than 5 minutes it's in car mode! Simply drive to your destination, no hassles no delays, easy.
It's a dream of every pilot to land their aircraft on the doorstep of their destination. But realistically this is never the case due to noise and regulations. Not even with helicopters, an aircraft simply cannot land where you want to be.
Therefore you require additional modes of transportation to reach your final destination. The Liberty changes this by allowing the pilot to land close to their destination and continue by road, staying in the same vehicle. No need to arrange for a taxi, rental car, or hitchhike.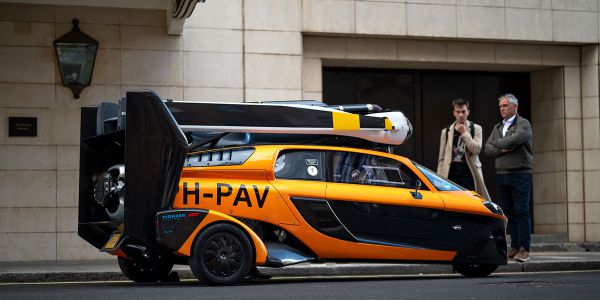 Ultimate mobility!