The credit outlook for Europe's airlines sector remains negative. Carriers face another year of pressure to control operating costs despite lower fuel prices, as growth in passenger and cargo traffic slows. More industry consolidation beckons in 2020.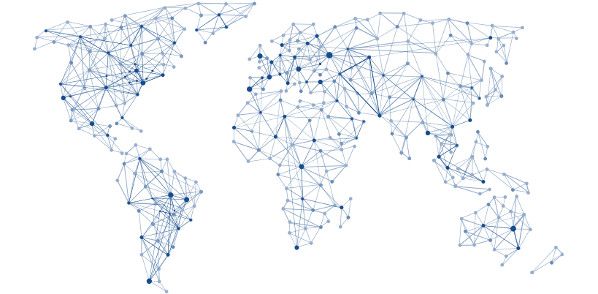 2020 European Airlines Outlook
Scope Ratings says Europe's leading carriers by market share – Air France-KLM SA, Deutsche Lufthansa AG, easyJet PLC, IAG PLC and Ryanair PLC – are relatively well placed to cope with the prospect of slowing passenger growth, downward pressure on ticket prices and volatile costs, even though these factors will squeeze profit margins. The five carriers have more than 50% of Europe's air-travel market.
Much of the rest of the industry – made up of more than 100 airlines – is breaking even or making losses. The precarious position of smaller carriers was evident last year, with the collapse – Germania, Aigle Azur, WOW Air, XL – or sale – Air Europa – of several companies.
"Further industry consolidation looks inevitable in the fragmented European sector as softer fuel prices may not be enough to compensate for rising labour and infrastructure costs as growth in passenger traffic and cargo volumes decline," says Azza Chammem, analyst at Scope. Air Italy, a small Milan-based carrier, said on 11 February that it would cease flights and go into liquidation.
A slowing European economy and external shocks, from the coronavirus outbreak in China to trade disputes and continued conflict in North Africa and Middle East, are all weighing on air-transport demand, Chammem says.
"At the same time, higher operating costs cannot be easily passed to customers through higher airfares in Europe's competitive domestic market and continue to pinch profit margins," Chammem adds.
Scope expects to see lower and relatively stable jet fuel prices in 2020. Hedging fuel remains of strategic importance for European airlines – though it is not without its risks. Ryanair, Lufthansa, IAG and easyJet are hedging more than 50% of their fuel spending in 2020. Hedging can provide some protection against increases in oil price but declines in the price of oil may expose airlines to some risk of hedging losses. Hedging costs have contributed to financial difficulties at airlines such as Germany's Air Berlin, which went out of business in 2017, and Flybe, the financially troubled regional UK carrier.
Rising labour costs are becoming an important issue for airline management across the industry, including the budget airlines. A shortage of pilots worldwide as demand exceeds supply is exposing European airlines to wage inflation among a critical proportion of their workforce. Ryanair faced tough negotiations with its pilots last year. Industrial action was common in Europe in 2019, with strikes by flight attendants and pilots from different airlines including Lufthansa, British Airways, Air France and Ryanair.
"Airline CEOs are also facing the challenge of controlling infrastructure-related costs, notably airport charges, while regulatory risk is rising as pressure grows on governments to impose heavier environmental taxes on airlines," says Chammem.