In celebration of World Pilots' Day on 26th April, Executive Vice President of Europe Flight Operations at Flexjet, Clive Richardson shares his highlights from his 40-year career in aviation, what World Pilots' Day means to him and his top tips for aspiring pilots.
World Pilots' Day
Clive Richardson shares his highlights from his 40-year career in aviation
How did you get started in aviation?
- I didn't particularly enjoy school, but I was always fascinated by aviation. I had a trial flying lesson one day, the weather was beautiful, and it was just the most fantastic experience. I thought this is what I want to do. It was a passion that turned into a career. Having been an active pilot for several decades, my role at Flexjet now includes overseeing our flight operations and flight crew training in Europe. It's a diverse, rewarding and challenging role, especially with our business growing so considerably. We are currently recruiting and training a significant number of new pilots – we now employ over 800 worldwide - so it's quite a privilege to be meeting and developing some of the best talent in our industry.
In your 40-year career what has been your favourite aircraft to fly?
- Over my career I've flown a diverse range of different aircraft. It's almost like asking me to choose my favourite child - quite simply impossible. I spent thousands of hours with the large legacy airlines flying Boeing 747s, which I loved. It's iconic and its amazing performance made it a pleasure to fly into many fantastic destinations. What I really enjoy at the moment is looking at the aircraft we operate here at Flexjet. The Embraer Praetor 600's technology, capabilities and performance are just stunning. And the Gulfstream G650 is a real pilot's machine. It's an amazing aircraft and handles beautifully. It could be my new favourite.
What are your favourite airports to land at and why?
- There are so many fantastic airports, each with unique characteristics, however, what I most enjoy about being a pilot, is a challenging airport. Funchal in Madeira has a really interesting, exacting approach. I also love mountainous airfields, such as Chambéry, Sion and Samedan which offer beautiful scenery and also great experience from a handling perspective. And of course I love flying into those with great destinations at the end, such as San Francisco, San Diego and Cape Town, which are probably a few of my favourite layovers around the world.
The advantages of private jet travel for passengers are well known, but what would you say makes Flexjet so special from a pilot's perspective?
- There are some key differences between commercial (airline) flying and private aviation and both can be fantastic careers. But in essence I do think that private aviation brings a truer sense of being an aviator, the excitement and the passion that many pilots look for when they start out. You also have a lot more engagement with your passengers, which can be very rewarding.
- What's fantastic here at Flexjet is that we offer all of that alongside a fixed working pattern and routine - the best of both worlds really. The lack of predictability in private aviation can be offputting to some, but that's not the case here. Just one of the many reasons we are a unique and very appealing place for pilots to come and work.
What does World Pilots' Day mean to you?
- For me, it's great that there is a day that recognises and helps to raise the profile of pilots around the world from a plethora of different backgrounds. It's an opportunity to shed light and build respect for those men and women operating aircraft, highlighting that they are not just machines turning up and pushing buttons, they are dedicated, focused individuals with a passion and calling for what they do – and have put in a huge amount of hard work and focus to get where they are. This is something we recognise and respect enormously at Flexjet: From our chairman Kenn Ricci downwards, it's a pilots' company.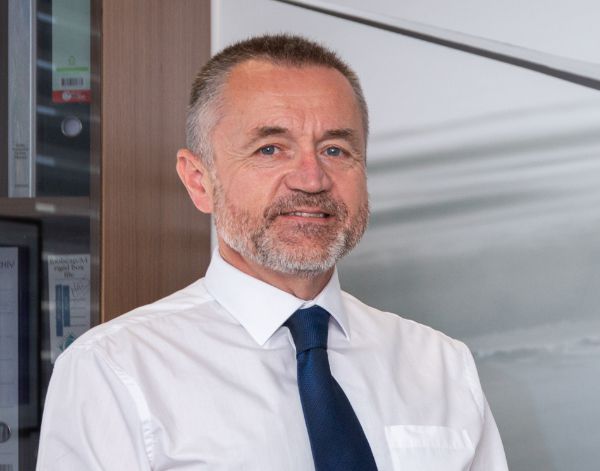 What would be your top tips for an aspiring pilot?
- Firstly, figure out is this something you want to do? Is this in your heart? If it is, go for it, don't listen to anyone who says you can't – that it's not realistic, it's too expensive, or that it takes too long. Follow your heart, as I've not known a single person who has had the ambition, the right drive, passion, ability, commitment and focus who hasn't made it as a successful pilot. I've said for years, anyone can learn to fly an aircraft, and it's true, but what makes the best professional pilots are those with dedication, focus, passion, perseverance, patience and drive. That's my advice to any aspiring pilots out there.