DFS is the first major European air navigation service provider (ANSP) to deploy the central European AIS Database (EAD) for its pre-flight information service. The EAD Service is provided by EUROCONTROL on behalf of its member states and enables the seamless exchange of aeronautical data between ANSPs, airspace users and the EUROCONTROL Network Manager.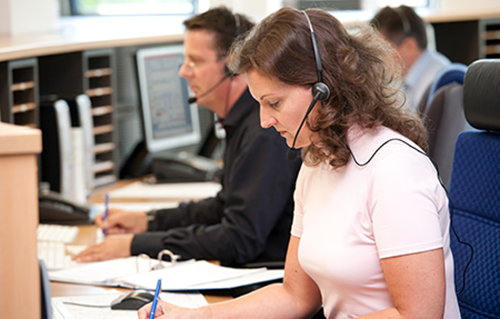 German air navigation service provider relies on European AIS Database
DFS is using EAD Functions for flight plan management, the publication of national NOTAM and for the preparation of Pre-Flight Information Bulletins for pilots.
The DFS AIS Portal (www.dfs-ais.de) receives AIS data from EAD. In the past, DFS had used an in-house system for the pre-flight information service.
he change-over to the EAD Service delivers cost benefits for DFS, while the user experience remains at its high level of service quality. More than 400,000 flight plan messages are submitted to the DFS AIS Centre each year.
The EAD primarily utilises technology provided by the Austrian company Frequentis. The operational service provider GroupEAD Europe ensures the availability of the worldwide NOTAM and operational dataset for the EAD Service. The EAD is the world's largest aeronautical database used by 53 ANSPs (inside and outside of Europe) and more than 250 commercial users globally.
Joe Sultana, Director Network Manager from EUROCONTROL said: "We have achieved a significant step forward in the further development of our EAD Service and Functions in close cooperation with our partners. We are glad that DFS, as one of the largest ANSPs in Europe and user so far, has decided in favour of EAD Service and Functions.
Without a doubt, this will have a positive effect on the other major ANSPs (e.g. ENAV Italy, DSNA France, HCAA Greece, DECEA Brazil, ATNS South Africa) which are currently going through the migration process to the EAD Service and Functions."
Over the last few years, DFS has been working in close cooperation with EUROCONTROL and Frequentis on the further enhancement of the EAD system in collaboration with other EAD users. This resulted in new extended functionalities and optimised performance.
The EAD Service received its Single European Sky certification from the European Aviation Safety Agency (EASA) in December 2016, which was a decisive factor leading DFS to deploy it in March 2018. The change-over project will conclude in September.
Pierre Hermann, Director Aeronautical Information Management at DFS, said: "By using the EAD Service and Functions, DFS will benefit from cost savings as a result of the European system sharing costs between all member states.
Using these synergies is much more economical than developing and maintaining our own AIS system. T
he future will see an even more digitalised world for European air navigation services; the exchange of aeronautical data between ANSPs and the Network Manager is another step on this journey."
EUROCONTROL's follow-on project "enhanced EAD" (eEAD) aims to introduce the next state-of-the-art system and expects that this will be deployed in 2022. DFS and other ANSPs as well as airspace users will continue their active involvement in this common project.
Dirk Withake, Vice President Aeronautical Information Management at Frequentis said: "We have significantly improved the performance and functionalities of the EAD system based on Frequentis' smartAIM product suite, the only operational AIM hub available worldwide.
An updated system architecture in combination with a comprehensive test approach covering all relevant operational aspects delivered an evergreen smartAIM product stack.
Additional focus on the overall system performance, operational safety and data security ensured the project could demonstrate its readiness for current requirements and enable substantial future growth of the EAD client base. This achievement is thanks to the close cooperation of all three partners and will yield benefits for DFS, EAD and its clients."