Etihad Airways, the national airline of the UAE, is running a trial with PressReader, a premium digital newspaper and magazine app, to give guests flying with the airline access to digital publications, 30 hours before their flight.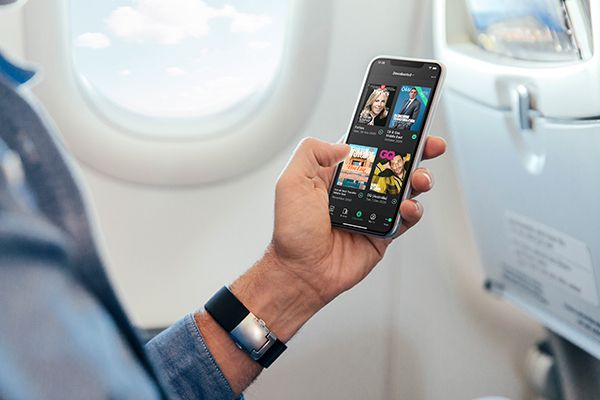 PressReader, a premium digital newspaper and magazine app
Travellers can now access content from more than 7,000 newspapers and magazines, from 120 countries, in over 60 languages, including award-winning journalism and inspiring stories from the world's leading publications.
Terry Daly, Executive Director Guest Experience, Brand & Marketing, Etihad Aviation Group, said: "As part of our commitment to reducing the spread of COVID-19, we removed high-touch surfaces including printed newspapers and magazines from the customer journey and enhanced the experience by partnering with PressReader.
"To encourage a contactless experience, this new partnership gives our guests choice and convenience to download as many digital publications as they would like, before their flight, to read at home, across our lounges, at the airport or during their flight."
To browse the digital catalogue and start searching for favourite titles, guests need to download the Etihad Airways mobile app to their device before their flight or click the PressReader link provided in the check-in reminder e-mail. Once an issue has been downloaded, it's free to keep for reading anywhere, any time. A curated selection of popular magazines and newspapers from the PressReader catalogue is also available on Etihad's inflight entertainment system.
Alex Kroogman, Chief Executive Officer, PressReader Group of Companies, said: "Through our newest partnership, we're thrilled to be able to bring quality publications to Etihad travellers wherever they come from or fly to. With the largest selection of publications in the world to choose from, we're personalising the guest experience with relevant content.
"With our solution, this is also possible not just in-flight, but also before and after, in the safest possible way. Etihad is known for its high quality inflight entertainment and customer experience and we're honoured to be able to connect their guests with the widest selection of newspapers and magazines, which will delight even the most discerning reader."