Elixir Aircraft, the 4th Generation, Type 23 certified, aircraft manufacturer is delighted to announce a successful first day at EAA Airventure Oshkosh.
Successful first day at EAA Airventure Oshkosh
Elixir aircraft signed an Operator and Service Partnership agreement and pre-orders with renowned professional Flight Training Organization and Certified FAA Maintenance Center, Cirrus Aviation situated in Sarasota Florida.
Cyril Champenois, CSO, Elixir Aircraft explained that the agreement will consist of an initial order of two 912iS Aircraft which will complement the Cirrus fleet of 12 aircraft, flying on average 12,000 hours per year.
Along with a training program and accreditation, Cirrus Aviation is set to become Elixir Aircraft's first certified maintenance partner in North America. Champenois said, "Since Elixir Aircraft needs to setup their support network as fast as possible, teaming up with Cirrus Aviation becomes the perfect partnership."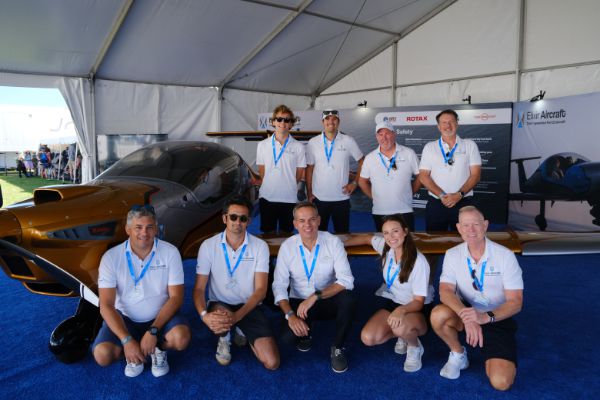 CEO and Founder of Cirrus Aviation, David Cattin said, "we have been following closely the evolution of the Elixir. The versatility, safety and extremely low operating cost of this new 4th Generation aircraft is going to be a great training tool and investment for our FAA Part 141 Flight Training."
"Because we operate our aircraft at such high intensity usage, we had to develop a quality FAA Maintenance Facility to adequately maintain our aircraft. This makes us the perfect partner to work with Elixir Aircraft for the support of their aircraft in the USA," added Cattin.