The 2018 SESAR Innovation Days (SIDs) event will be hosted by the University of Salzburg in Austria from 3-7 December 2018. The deadline for the SIDs call for contributions has now been extended until the 5 October 2018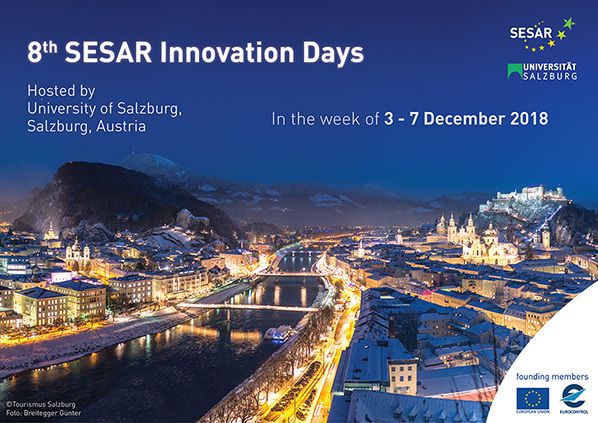 SESAR Innovation Days
As with every year, the 2018 event will be shaped by scientific papers and presentations, which will be selected based on an open call for contributions. The event will also feature a poster exhibition and a networking event, which will provide participants opportunities to learn about interesting projects and to meet like-minded researchers.
The call for contributions and selection process will be managed by the Engage network, who were selected as part of the first SESAR 2020 exploratory research call in order to inspire new researchers and help facilitate the transfer of results from fundamental and applied research into industrial research.
The deadline for the SIDs call for contributions has now been extended until the 5 October 2018. This deadline applies to both full paper submission and posters and exhibits.
Submissions must be uploaded on the SIDs site on EasyChair. Authors are welcome to create their submissions in either word or latex. Please consult the SIDs website for details about how to submit and download a provisional agenda.
Registration will open in the coming weeks