Aviation consultancy Helios has bolstered its leadership team with four new director appointments, reflecting the continued growth of its aviation business. Nick Boud, Philip Church, Matt Shreeve and Juraj Jirku, are long-term Helios employees and recognised industry experts who will continue to deliver consultancy work for clients in their new roles.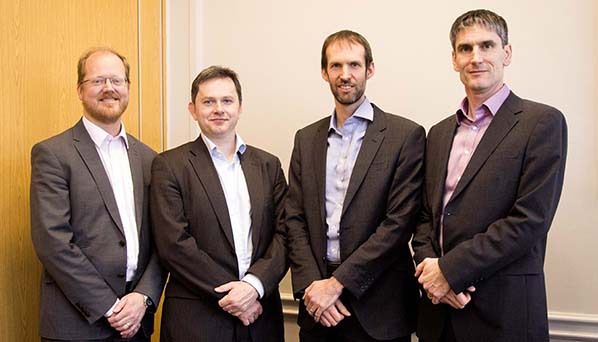 Helios announce four new director appointments
Commenting on the appointments, Helios CEO Claire Davies said: "Helios has always been proud of its ability to attract, develop and retain talented staff who are leaders in their field. Nick, Philip, Matt and Juraj are a testament to that ability and I am delighted that they have joined our senior leadership team who are committed to delivering high-quality consultancy for our clients. These four promotions also recognise the company's continued growth as part of Egis' aviation business."
Nick Boud
Nick Boud looks after a growing portfolio of services to airports worldwide and has over 26 years of in-depth sector expertise providing practical and strategic solutions to airport clients, with a particular interest in capacity, performance and environmental optimisation. He has worked with domestic and international airport, airlines, control authorities and regulators.
Matt Shreeve
Matt Shreeve is a highly regarded cybersecurity specialist with 15 years' experience in the policy, programme and change management aspects of developing, deploying and using innovative technologies and services. Clients include governments and regulatory bodies, ANSPs, airports and airlines.
Philip Church
Philip Church is an avionics engineer and award-winning consultant who for the past 17 years has focussed on the introduction of new technologies supporting safety and operational improvements. He has wide experience working with all aviation stakeholders and specialises in navigation, including GNSS procedures and novel ATM concepts.
Juraj Jirku
Juraj Jirku has extensive experience in economic and financial modelling for regulators, service providers, airports and States creating Functional Airspace Block's (FABs). He has helped both the European Bank for Reconstruction and Development (EBRD) and European Investment Bank (EIB) to assess the case for a loan for a number of European ANSPs. Juraj also leads the Helios project office work for FAB CE and heads up our Slovak office.