Most eVTOL aircraft seeking to become commercially operational will fail to secure insurance at an affordable price as they will be unable to meet the requirements of insurers, which includes providing them enough data for their underwriters to assess the risks.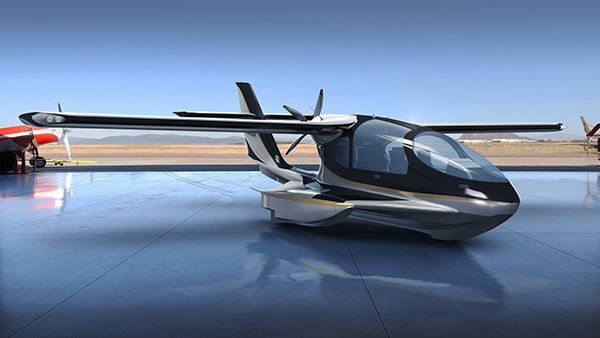 Most eVTOL aircraft will struggle to secure affordable insurance
This is the view of Horizon Aircraft, the advanced aerospace engineering company that has developed the Cavorite X5, the world's first eVTOL (Electric Vertical Take-off and Landing) that can fly the majority of its mission exactly like a normal aircraft.
The company also warns it will be difficult for eVTOL manufacturers and operators to secure insurance because there is currently a general lack of competition in the aviation insurance market, and less flexibility as more insurers shift towards increasingly traditional underwriting of pilots and risks. For example, flexible pilot warranties are being replaced by annual make and model specific pilot training requirements, and pilot age is becoming an increasingly hot topic for underwriters.
Horizon Aircraft says the insurance sector's process of developing policies for air taxis will be dramatically different to their approach to smaller unmanned aircraft systems because the level of damage or injury capable of being inflicted are radically different. With passengers onboard, potential liability for air taxis escalates dramatically. But Horizon believes the aviation insurance sector will evolve and develop products to understand, mitigate and manage risk for the eVTOL market, which will in turn help it to thrive.
Brandon Robinson, CEO and Co-Founder of Horizon Aircraft said: "Insurance coverage for eVTOLs will be a new product with unique risk exposures that will need to be assessed by insurers. This will require huge amounts of data for them to review, covering a wide range of issues such as safety, operational cost, vehicle performance and reliability, to the level of pilot training required.
"Only the safest eVTOL companies with sufficient data and evidence to support their product claims in this area will be able to secure affordable insurance.
"When we are ready, we are confident of securing insurance cover for our Cavorite X5 because it Is fundamentally a normal aircraft for around 98% of its mission, but which also has an additional layer of safety built into it. If the pilot goes too slow, for example, automated systems will provide a warning and then enter vertical mode with the patented wings opening to reveal an array of fans to provide sufficient lift.
"The Cavorite X5 is fundamentally a normal aircraft with an additional eVTOL capability. This helps shape discussions surrounding certification and speaks to significantly lowering risks and the cost of insurance."
On 18th February 2021, Astro Aerospace (OTCQB: ASDND), a global leader in eVTOL aerial vehicles and drones, entered a binding agreement to acquire Horizon Aircraft Inc. The transaction is expected to close on or before the beginning of 2nd Quarter pending customary closing conditions.
Astro, a pioneer in the eVTOL market, has developed one of the market's safest and most efficient eVTOLs in the world. In 2018, the Company's drone, 'Elroy', was one of the first to seamlessly fly with humans on board. Astro continually defies traditional aviation design, and the acquisition of Horizon will only push the Company further, with the ability to reach greater heights working in tandem with Horizon's exceptional team.